Biomark's Dr. Maksymuik Presents at Prestigous ASCO Annual Meeting
Biomark Diagnostics, an early stage cancer research company based in Richmond, Canada, made a significant stride in its quest to advance cancer research by presenting at the prestigious ASCO (American Society of Clinical Oncology) 2023 Annual Meeting. The ASCO Annual Meeting is globally recognized as one of the most esteemed events in oncology research, attracting top oncology professionals, patient advocates, industry representatives, and major media outlets from around the world.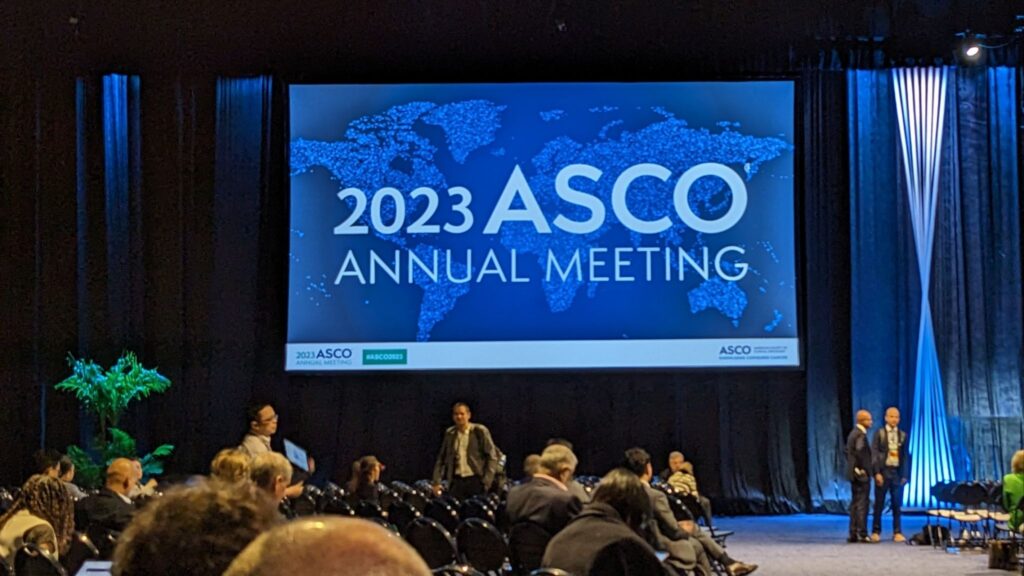 For Biomark Diagnostics, presenting at the ASCO Annual Meeting provided a valuable opportunity to gain validation and recognition within the oncology community. The event serves as a premier scientific platform where experts come together to discuss the latest advancements, practical applications, and clinical challenges in the field. Being able to share their research findings and engage with leading oncologists at such an esteemed gathering was a testament to the company's dedication and expertise in the field of cancer diagnostics.
During the ASCO Annual Meeting, Biomark Diagnostics had the privilege of interacting with clinicians and key opinion leaders in the oncology community. These interactions were invaluable in shaping the company's commercialization strategy as it prepared for the introduction of its early lung cancer liquid biopsy assay, scheduled to be launched later in 2023. By engaging with experts in the field, Biomark Diagnostics was able to gather insights, receive feedback, and incorporate their expertise into the development and refinement of their innovative diagnostic approach.
The ASCO Annual Meeting provided an ideal setting for Biomark Diagnostics to showcase its groundbreaking research and demonstrate the potential impact of its early lung cancer liquid biopsy assay. This non-invasive diagnostic tool has the potential to revolutionize the detection and monitoring of lung cancer, offering a more accessible and efficient alternative to traditional methods. By presenting at the ASCO Annual Meeting, Biomark Diagnostics aimed to generate interest, gain recognition, and build collaborations that would support the successful commercialization and widespread adoption of their innovative assay.
Biomark Diagnostics' participation in the ASCO Annual Meeting not only emphasized the company's commitment to advancing cancer research but also highlighted its dedication to making a meaningful impact on patient outcomes. By leveraging the platform provided by ASCO, Biomark Diagnostics positioned itself as a key player in the field of early cancer detection and underscored its ongoing efforts to contribute to the fight against cancer.
The opportunity to present at the ASCO Annual Meeting was a significant milestone for Biomark Diagnostics. It not only allowed the company to showcase its cutting-edge research but also facilitated valuable collaborations and discussions that will help shape the future of its commercialization strategy. With its innovative approach and commitment to advancing cancer diagnostics, Biomark Diagnostics is poised to make a lasting impact in the field of oncology research and contribute to the improvement of patient care worldwide.